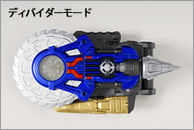 &nbsp
Max Divider is a wrist-held device used by R1 Max. When summoned for use, the Max divider expands to it attack mode. The common attack involves R1 Max launching its circular blade at his targets.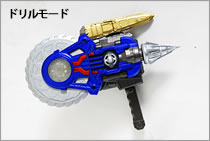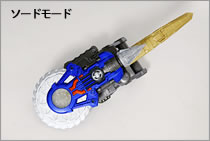 Modes
Divider Mode - the circular blade would come in front and launch itself at high speed to cut through any obstacles.
Sword mode - used for close combat
Drill mode- This mode is used to penetrate through rubbles.
Attacks
Sonic Divider - the common attack for Max Divider
Flame Divider- the blade fires up as it spins
Aqua Divder- When the blade reaches its target, it would also freeze it as well.